Download ANTLR
Looking for ANTLR v3?
The latest version of ANTLR is 4.4, released July 16, 2014. As of 4.4, we have a Java, Python2, Python3, and C# target (currently as separate product), but JavaScript and C++ are next on deck [no completion estimate].
ANTLR v4 is written in ANTLR v3.5.2 and StringTemplate 4.0.8. In antlr-4.4-complete.jar, you'll find everything you need to run the ANTLR tool and make its generated parsers work.
Release Notes. Please also see CHANGES.txt and README.md.
ANTLRWorks2 and plugins

ANTLRWorks 2. This IDE is a sophisticated editor for ANTLR v3/v4 grammars as well as StringTemplate templates. It can run the ANTLR tool to generate recognizers and can run the TestRig (grun on command line) to test grammars. To integrate ANTLR-generated recognizers into your application, you will still need at least the runtime library shown below.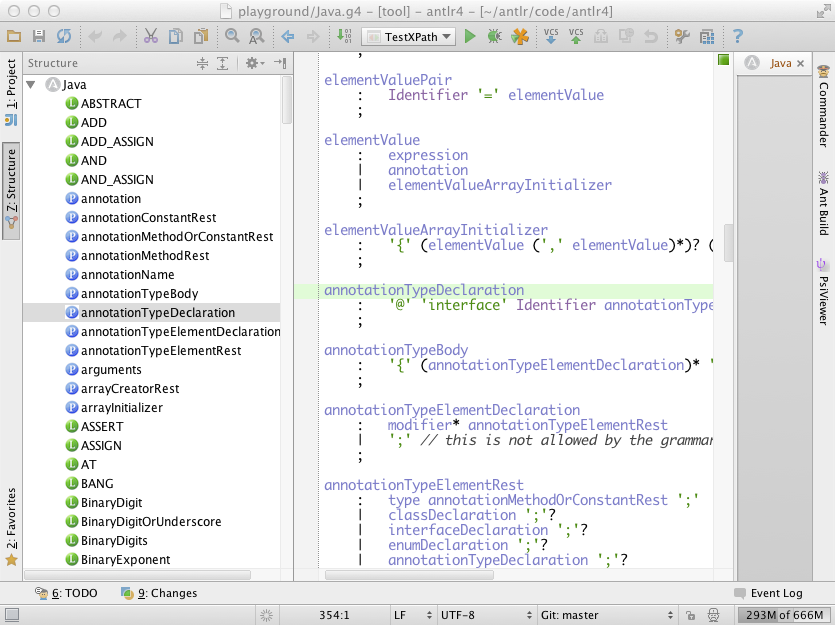 Also we have a basic ANTLR v4 plugin for Intellij 12.1 and 13. It does syntax highlighting and syntax error checking. You get a navigation window too. Sample usage showing Java grammar to the right. See the installation instructions.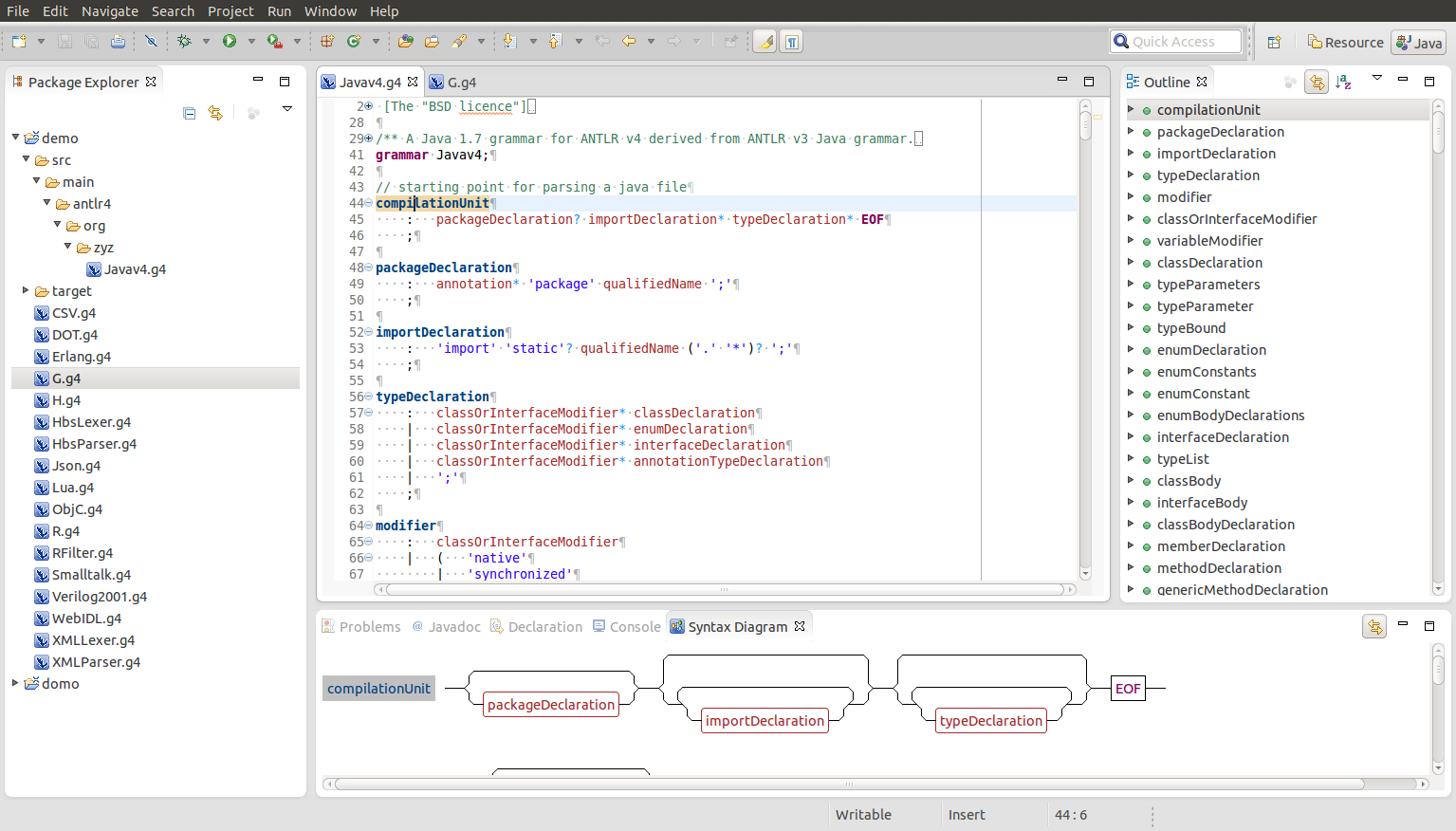 Edgar Espina has created an eclipse plugin for ANTLR v4. Features: Advanced Syntax Highlighting, Automatic Code Generation (on save), Manual Code Generation (through External Tools menu), Code Formatter (Ctrl+Shift+F), Syntax Diagrams, Advanced Rule Navigation between files (F3), Quick fixes.
Java Target
C# Target
Next steps
Your next steps are probably:
Source Repository
Everything's up at
github
.
Previous Versions
Take your pick of binaries etc... from
download
directory or see the different versions at
github
.